Hello darlings! As you already know, Valentine's Day, St. Valentine's, The great day of Mush- whatever you like to call it, it's right around the corner! February 14th will have lovers expressing their affection in any which way they can to make their special person feel…well…extra special. Roses and teddy bears will also see a spike in sales for the next two weeks and that's great! However for the unconventional girls like me, I appreciate the gesture (I mean which girl doesn't like getting roses, right?) but I'm tired of the same 'ol same 'ol.
So if you're anything like me or just looking for more interesting ways to spend the day, continue reading. Or better yet, have your fella join in on this one so he gets the details first hand.
Check out these ways to spend Valentine's Day to make it an unforgettable one!
1. Doughnut Bouquet
I don't know about you, but there's nothing better than receiving a gift that also doubles as a snack! Say I love you with a twist by ditching the flowers and presenting your partner with a doughnut bouquet instead. It will surely put a wider smile on their face.
Where to buy:
You can order online or you can check their site for a store near you.
If you're in London:
They deliver throughout inner London (yes they were that vague about their delivery options) so if you're in that area, check them out.
2. Take a Dance Class:
I'm not talking about just going out dancing as you always do, having drinks then heading back home. I mean an actual class. Have you ever watched Dirty Dancing and swooned over how Patrick Swayze taught Baby all those new dance steps ; how he lifted her in the air and you wished that were you? How romantic would it be to go on a learning adventure with your partner, while keeling over with laughter from you both messing up the dance steps?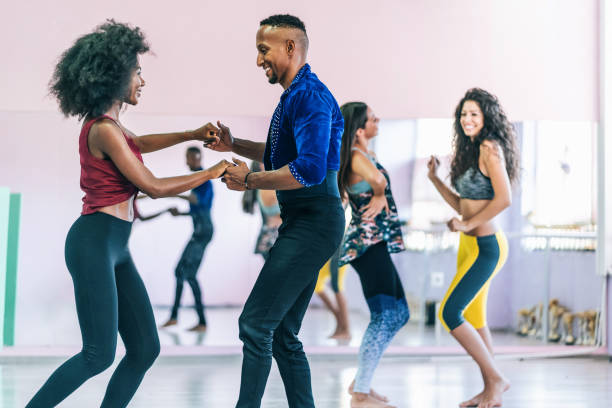 Not only will taking a sexy dance class have you learn a new hobby, but this is the perfect bonding moment to set the mood for the rest of the evening. You'll learn so much about your partner and even make some completely new memories you can reminisce on.
Think Salsa, Rumba, or the good old Dirty dancing. Being Jamaican I'll also have to throw in learning some sexy dancehall moves too! Though it may not the traditional 'sexy' that you might be used to, it's certainly fun and gets the waist gyrating to make for even more laughs!
3. Rustic weekend getaway
Book a charming bed and breakfast away from the hustle and bustle of the city and be engulfed with each other without distractions. There's no doubt that a cabin in the hills or a beach side villa is one of the most romantic things you could possibly do with your partner. Lay outside in a hammock under the stars and rediscover why you fell in love with your bae in the first place.
Yes the all inclusive, five star hotels are nice but for those of you who see romance a bit differently, this Valentine's day try to go somewhere that has some character and intimacy to it.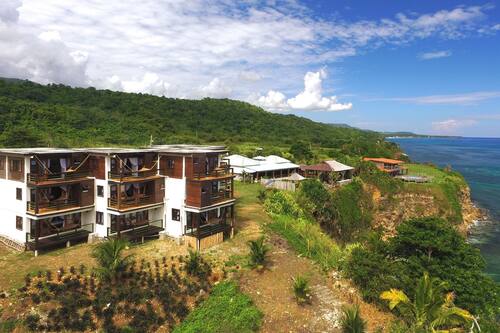 Book a stay at Sea Cliff Hotel, Jamaica
There are quite a number of these gorgeous spots you can book but do so early as other couples might be thinking along the same lines as you are.
4. Go Ice Skating
A couple that skates together, stays together! Add some excitement to your V-day plans by going ice skating. Hardly anything can compare to gliding on ice, hand in hand with your boo then having a cup of warm chocolate to end the night. Ice skating rinks also expect an abundance of lovebirds on Feb 14th and so most have deals that you can take advantage of around that time.
For my fellow Jamaicans, we won't be left out of these exciting date night activities. Visit Destiny Rink in Portmore for your own romantic skating experience.
5. Sexy Scavenger Hunt
Think hide and seek…but for adults. Make up your own game and surprise your partner with a night of endless possibilities. Write little notes with clues and have them search for and follow the instructions on them. Make it as fun and exciting as you wish. Your rules apply.
6. Couple's Spa Day
Escape to a relaxing spa day with your partner and both be pampered and rejuvenated. Treat yourself to lunch in your bath robes and Prosecco in hand, massages and holistic baths to completely unwind and intimately connect with your partner.
The traditional V-day dinner out and heart shaped chocolates are nice, try to infuse a little excitement in your plans this year! I hope you enjoyed my suggestions and you may try them separately or combined for an even better experience! Which ones will you be trying? Come chat with me on my Instagram @anika.lake
Thanks for reading! XOXO